I was in the beautiful Ziro valley of Arunachal Pradesh for work a few weeks back. It was one of the best times to visit Ziro valley as everything was fresh and green. The pre-monsoon showers had turned the paddy fields all around into a glorious green carpet, swaying slowly with the breeze. The stepped farms with their fishes and reptiles were full of life after the dry winters. The apatani people busy farming their lands, the fish and the snakes all seemed to share the freshness in harmony without bothering each other.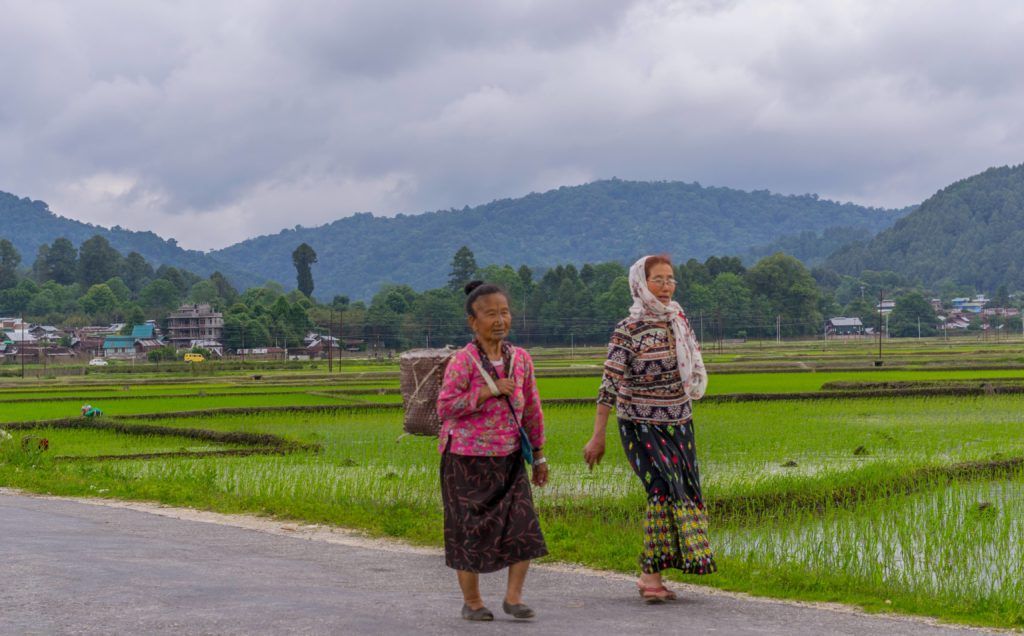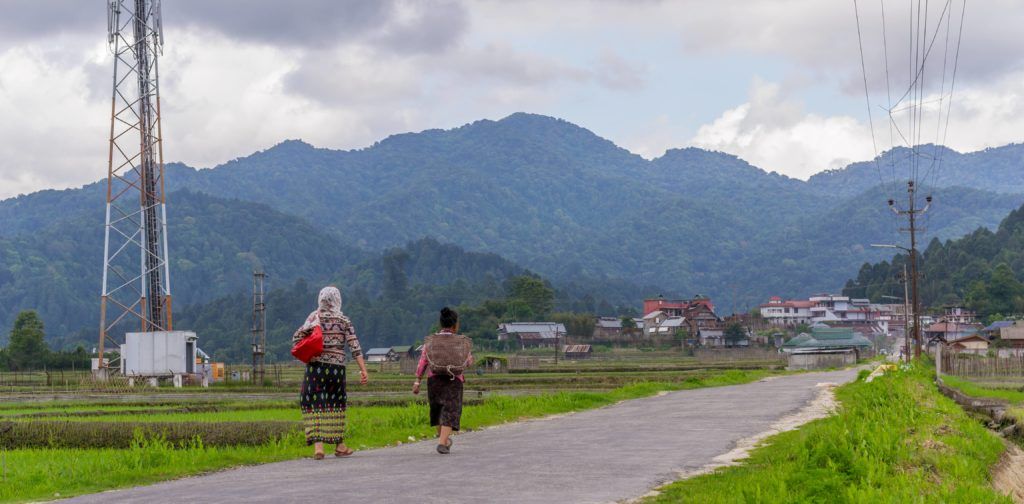 The flat patch of land that is the Ziro valley, with its small number of villages looked gorgeous with clouds hanging above while the sun played hide and seek from behind the surrounding hills.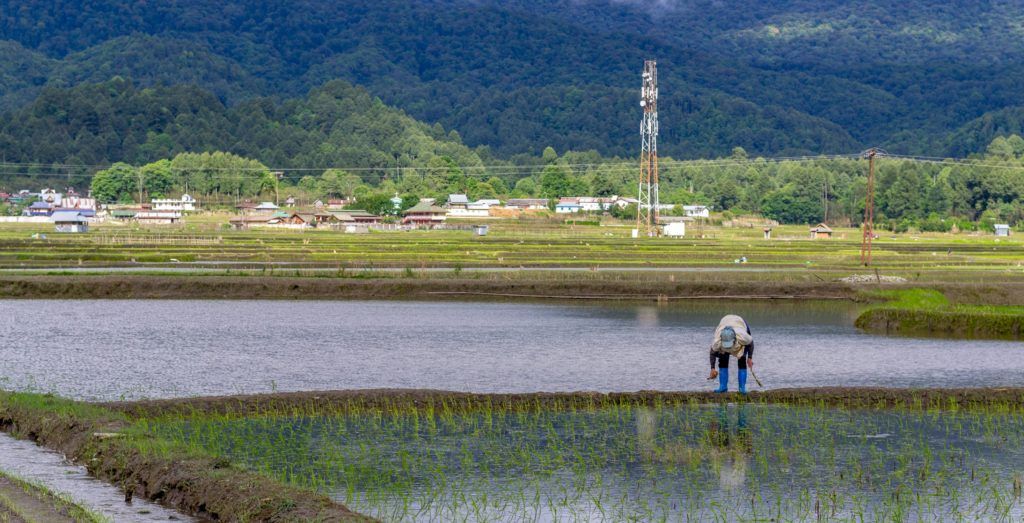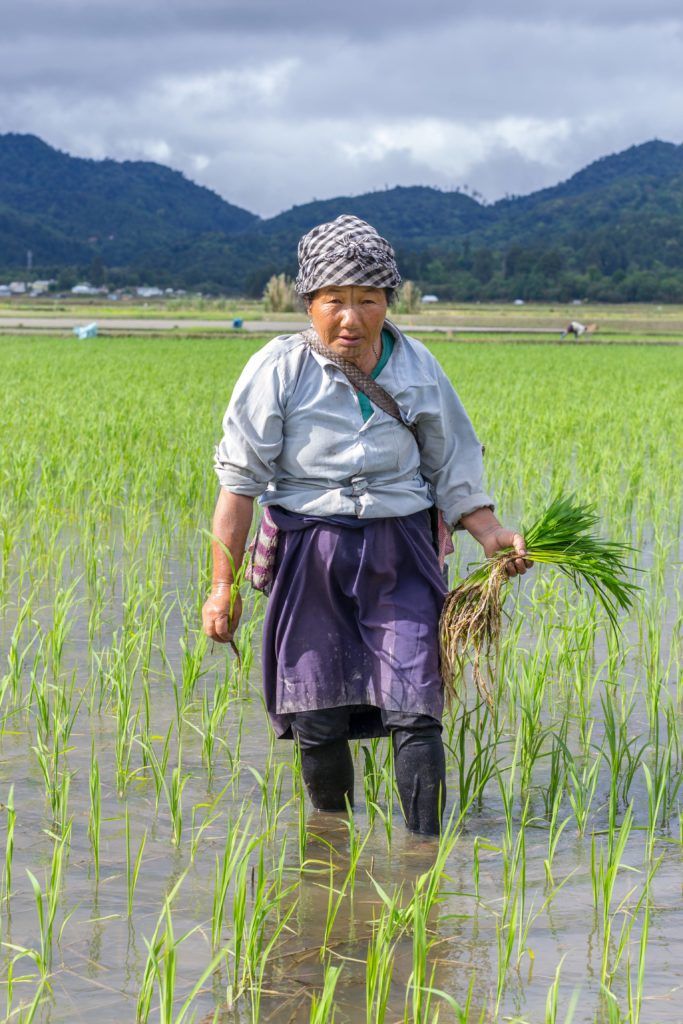 There's so much beauty I want to write about but I had been caught-up with one thing or the other — not that I am complaining but the fact remains the same. I am not able to take out enough time to write. Heck, I haven't even been regular with the blog, something which I had decided to do after I have quit my job. So for now, let me at-least some images from the land of the Apatani people, the largest tribe of Arunachal Pradesh.
This time I was in Ziro for three-four days but as I did not have a lot of work there, I had enough time to aimlessly wander in and around the villages of Ziro valley. Hari village has always been my favorite place to stay when in Ziro, mainly because of its perfect location. It's a good 6-7 kilometers from Hapoli, the only town of Ziro valley and hence is very calm.
Staying in the village with a local tribal family also meant that you get to experience the actual tribal way of life. Something I make sure I do wherever I go. And places in the North East are perfect for such experiences.
Just like any other quaint little place in the region, Ziro too, runs at its own pace. And it's good in a sense. The sense of calm you feel in places like this which literally are in the laps of nature make us introspect and look within and question; are we taking life too seriously. And I tend to do such things more often. And who won't? Especially when the view in front of you is like this (below) and you have hours to yourselves, to do nothing!
Far from what I generally do when at home, I always make sure to get – up early in the morning when I am traveling to such places. And in all these years, there has not been one single day where I have sacrificed my sleep and it has not been worth it. See for yourself.
And also get to meet to gorgeously beautiful with an honest smile on their faces. I hope to write more about Ziro and share more photos soon but for now, this post helps me feel less guilty about not being regular here.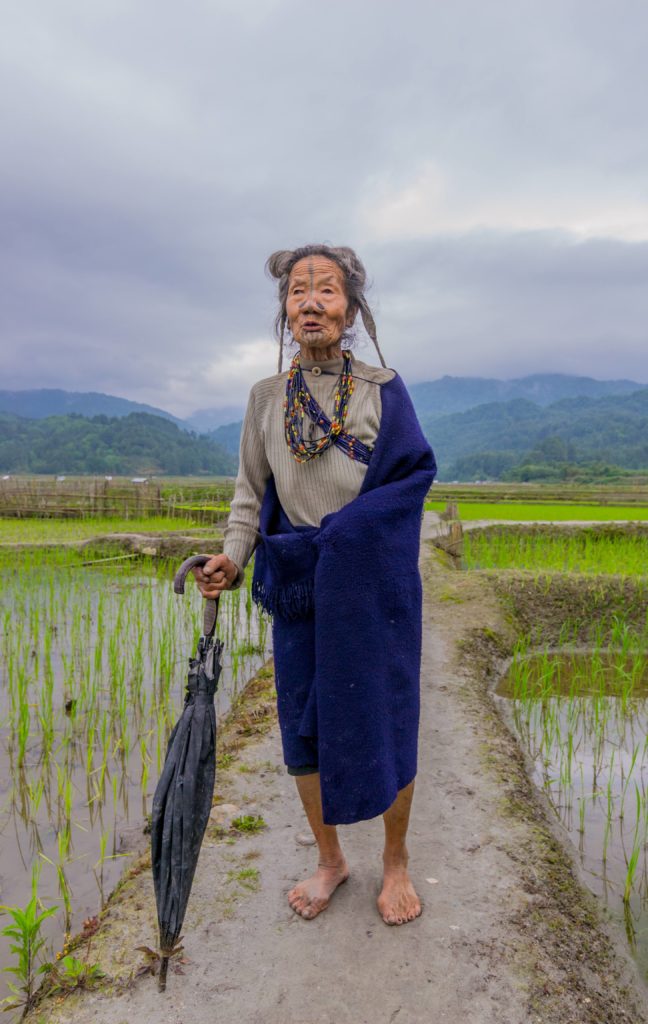 **On a separate note, if you wish to visit the Ziro Valley, my company North East Explorers (which practically means me) is planning a trip there soon;). We are also going to quite a few exciting places in the coming weeks and months. If you want to keep a tab on the upcoming trips, please leave your emails here.
How To Reach Ziro Valley From Guwahati
Ziro is connected to the rest of the country by rail (partially) and road. To reach the Ziro valley, you can do either one of the following two options:
By Rail: Catch the Naharlagun Express that leaves Guwahati Railway Station at around 9.20 PM every day and reaches Naharlahun railway station early in the morning. From the station, take an auto or hop-on to the state transport bus and head to either Itanagar or Naharlagun. From there, there are sumos which go to Ziro valley (and beyond). It's a 4-hour drive from Itanagar.
By Road: You can directly drive from Guwahati to Itanagar. The newly built highway is fantastic, an absolute joy to drive on. From Itanagar, you can drive to Ziro valley via Yazali, Potin, Pusa.
Have you bee to Ziro yet?