Sitting by the fireplace in the centrally located kitchen, and sipping from a glass full of apong, the local brew, I watch Dogindo running around with a made-up sad face. He wants to play a little more and does not want to eat now but his mother, my host's wife, would have none of it and is determined to make him eat, even force-feed if need be. She says he has had nothing after returning from school. 'Isn't it the same story everywhere', I think. Kids being kids and parents running behind them for almost everything you can think of that the kids. No matter if you are in a city or in a tiny tribal village like the one I am in.
Reaching Ziro Valley From Guwahati
An overnight train from Guwahati, a 40-minute bus ride followed by a 4-hour drive through lush green mountains and deep valleys later, I was finally in Hari Village or, Hari Basti as it is locally called. And believe me, when I say, this tiring journey which I had to make in parts because there is no direct connection to this place from anywhere else, was totally worth it. Don't believe me and want to see for yourself? Go have a look at these photos of Ziro Valley I shared a few weeks back.
I have always enjoyed living with local families but my experience in the land of the Apatani, the largest tribal group of Arunachal Pradesh has been by far the best and most authentic till now. Excited about my days here I finish my third glass of apong when my host's mother with a big can basket on her back comes in after a long day at the fields. The traditional Apatani nose-plug is the first thing that catches my eye apart from her beautiful smile. We greet each other with a smile and a nod as she settles down by the fire next to me.
Tribal lifestyle Experience in Ziro valley, Arunachal Pradesh
I take a walk on the terrace of my beautiful homestay, watching dark monsoon clouds playing hide and seek with the twinkling stars above. It's not cold but the wind is strong and every now and then I am forced to move back to the protection of the doorless penthouse. But the view from above is too tempting to keep me inside for long. I head back downstairs after an hour or two and settle down with a bowl of boiled grasshopper chutney. I was reluctant to try it in the beginning but gave in part because I wanted to try but mainly because my host's mother seemed very glad to offer me the same. She even asked her daughter to tell me that it was a fresh catch from the fields today.
The Tribal Lifestyle of the Apatanis
During my stay in Ziro, with my Apatani hosts, I spent a lot of time doing nothing, just being with them, watching them go about their daily life. But if I have to take back one thing, it will be, not so surprisingly though, the satisfaction on their face and the relaxed pace at which life here moves. Nothing seems to be more important than being satisfied and having a good time. Sadly, that is something the city folks have forgotten. It was also one of the reasons because of which I had decided to quit and move back, in search of Life 2.0. I am happy I did that.
On my last night with my hosts in Hari Basti, a special dinner prepared for me and we all ate together, as a family. That dinner was yet another reminder of how our breakfasts, lunches, and dinners end up in our 'busy' lives in the cities. Every time I am in some village or some interior part of my country, this is one of the things that bring a smile to my face. At least they are living it the way everyone should.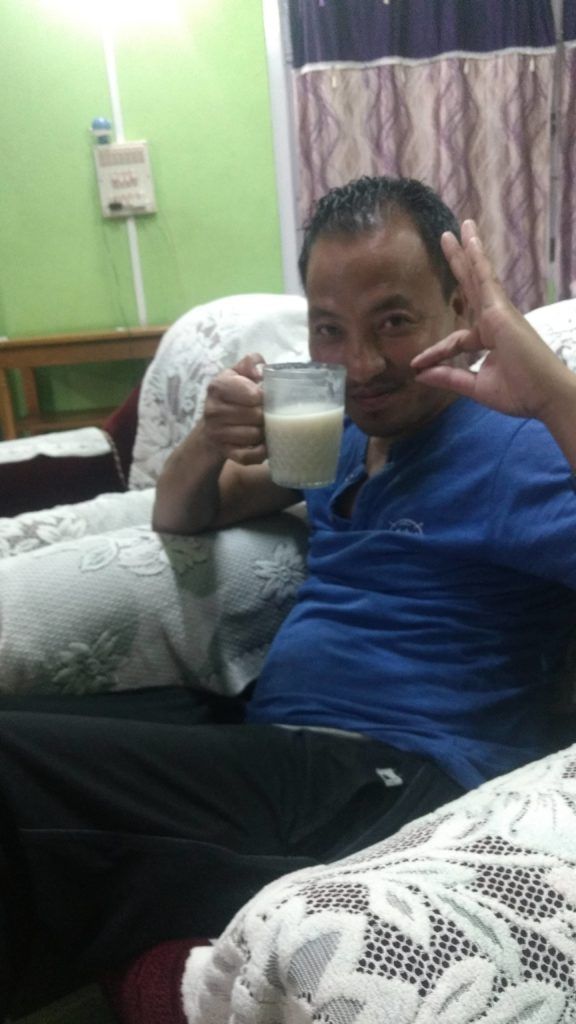 As I write this, I cannot help but long to be again, in some remote destination. Somewhere where people still prefer living over chasing materialistic joy.
Have you experienced living with local families in remote places? Would you like to?