When in the Naga hills, the evenings are nippy and the night skies are clear, and life is usual and quite, something exciting also goes on nearby. Something which happens only once a year and brings people from all over India and beyond. Nagaland state's annual tourism festival is by far the biggest tourism festival in North East India and one of the best in the country.
Dates of Hornbill Festival 2020
The Hornbill festival happens every year from 1st December to 10th December. The festival of festivals as it is also known is celebrated at the Kisama Heritage village off the capital city of Kohima. If you haven't been to Nagaland before, a trip to the Hornbill Festival in the month of December is the best time to visit Nagaland.
The Hornbill Festival, for the first 10 days of December, becomes a one-stop destination to witness the cultures and traditions of all the Naga tribes and more. From morning till evening, it is all about celebrations, merry-making, and enjoying unique Naga food.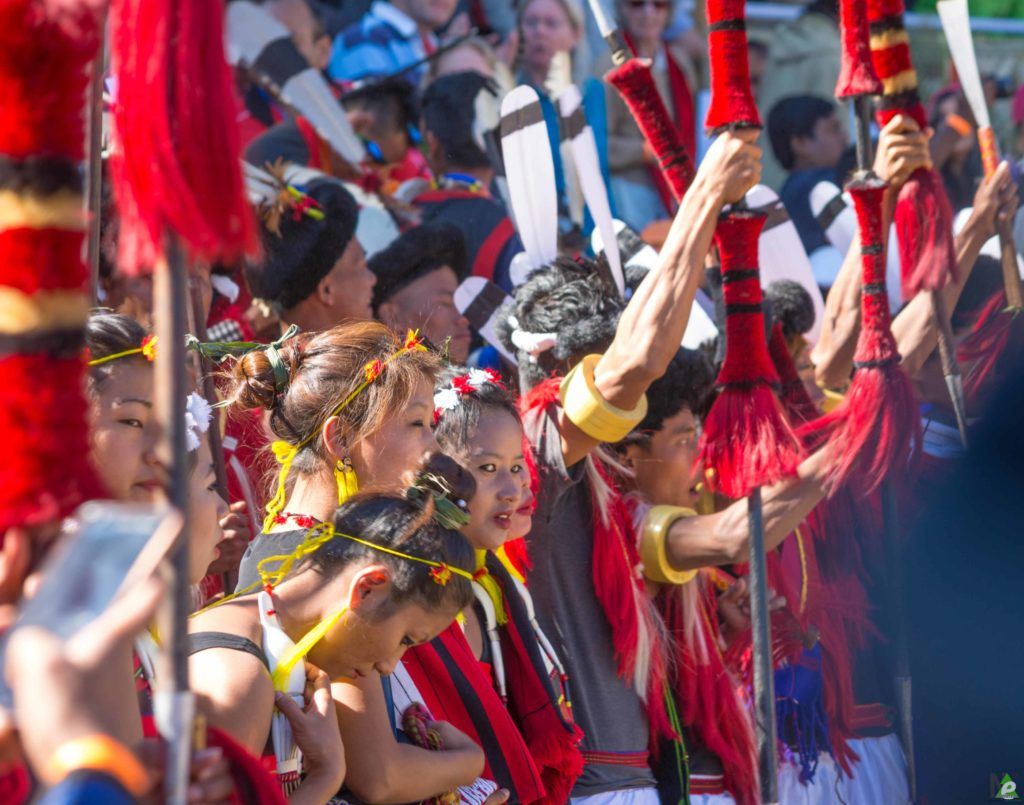 Here at the Hornbill Festival, while the fierce-looking and dressed in colorful Naga attires remain the main attraction, the age-old Naga traditions and various way of celebrating different events in the olden times (still followed in some parts of Nagaland) always get the crowd going.
From various types of wrestlings to celebratory dances accompanied by gun-shots and displays of real-life situations, the Hornbill Festival gives you a glimpse of every aspect of the Naga lifestyle.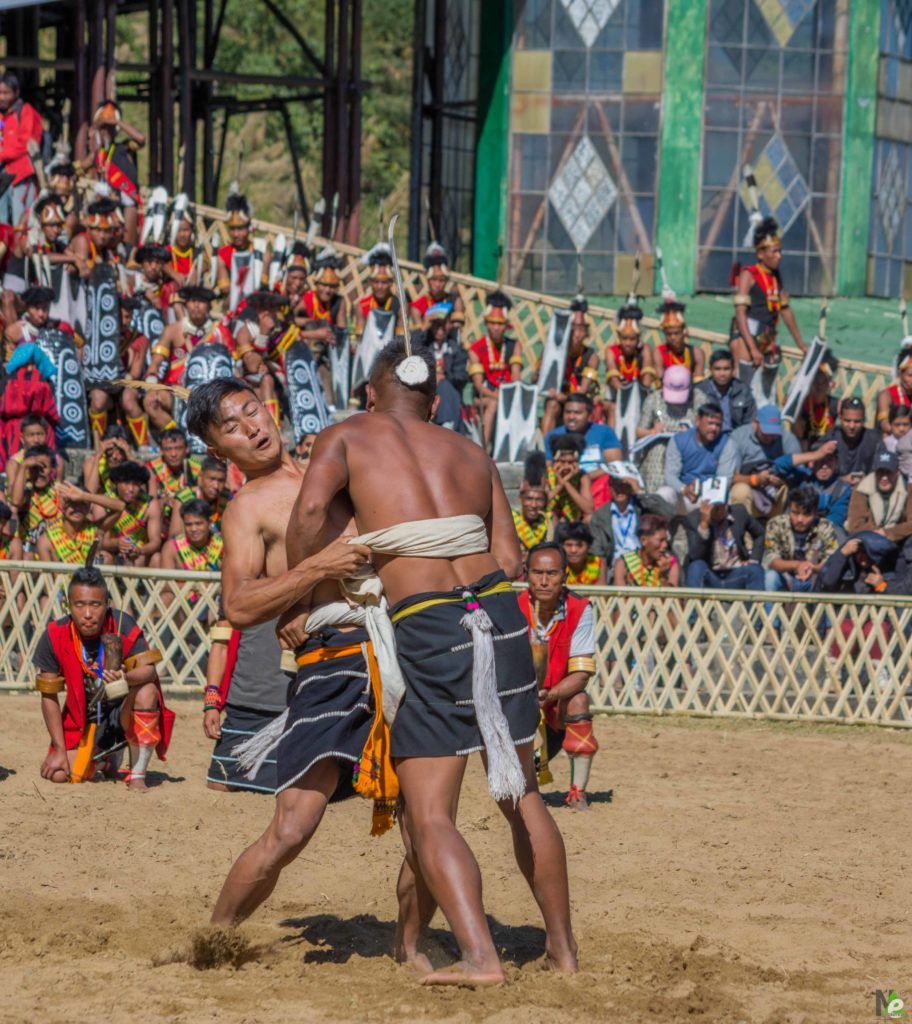 What's More at the Nagaland Hornbill Festival
Over the years, the Hornbill festival of Nagaland has evolved to become much more diversified. It not only shows the cultures and traditions of the various Naga tribes & sub-tribes of the state but much more. Cultural representations of all North Eastern states, from Sikkim to Tripura and from Assam to Meghalaya, groups from all the states now come and participate in the festival and showcase their colorful traditions.
When to book your trip to the Hornbill Festival?
Since the Hornbill Festival is hugely popular, the bookings for the Hornbill Festival trip happen well in advance. So, if you wish to join one of the group trips heading to the Hornbill festival, it is always good to book well in advance. And by advance, I mean, months in advance. For example, for this year's festival in December 2018, THIS is the time to book.
If we wish to join one such group, my company North East Explorers has a group going the details of which can be found here – Hornbill Festival Group Trip.
Have you attended any tribal festival? How has your experience been?