I have lost count of how many times I have driven the Guwahati – Shillong stretch. On this weekend, we were again heading to Cherrapunjee (more on that later) but there was no way I was taking the usual route. I had heard enough about how picturesque the Guwahati – Mairang route was but had never got a chance to experience it for myself. It is going to change this time, I decided.
Guwahati To Shillong via Mairang
Since the only plan for the day was to reach Shillong, we had started late. I was happy that this time I will not have to cross the Jalukbaro to Jorabat stretch. There's nothing bad about this in particular but I somehow find it a very boring stretch with its share of always jammed traffic signals.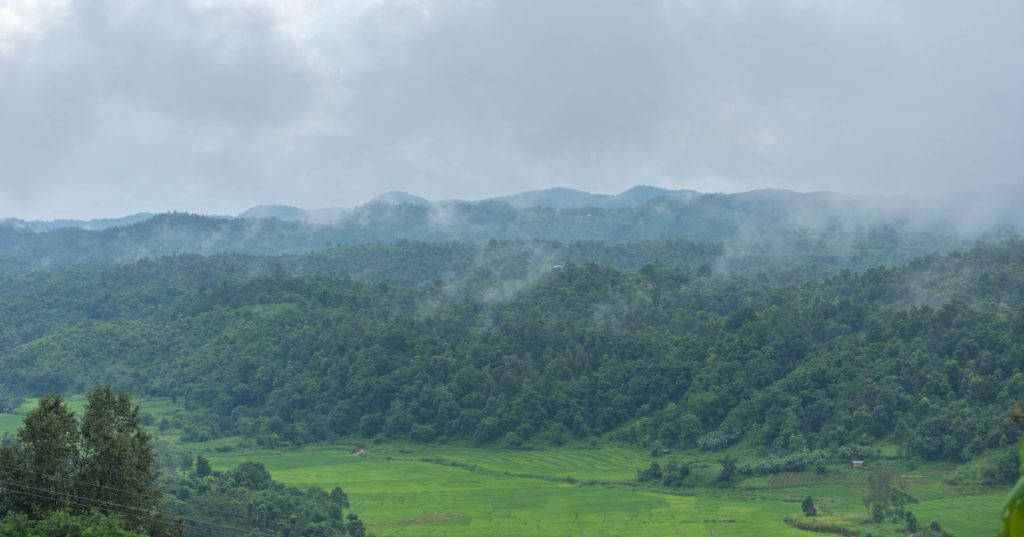 The change in the surroundings was almost immediate, as soon as we left the outskirts of the city. It suddenly became more green on both sides of the road, more open fields, and no big buildings and houses. The road itself became narrow, grass on its both sides wanting to paint it green.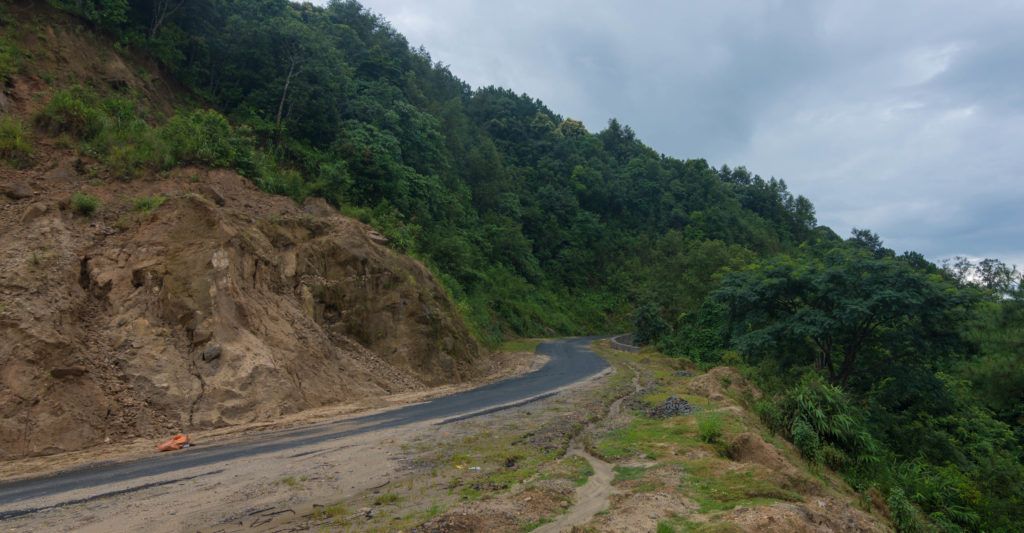 "This is really beautiful", I said to myself as I compared the roads of the 'usual' Guwahati-Shillong road, in my mind. That road is 4-laned,  fast and almost like a carpet. This one, narrow and broken in patches and snaking. There was no doubt, however, about which was more gorgeous. And of course, more fun to drive;-).
So much so that I forgot to take any pictures of the initial stretch of the route, which is undoubtedly the best stretch in this route.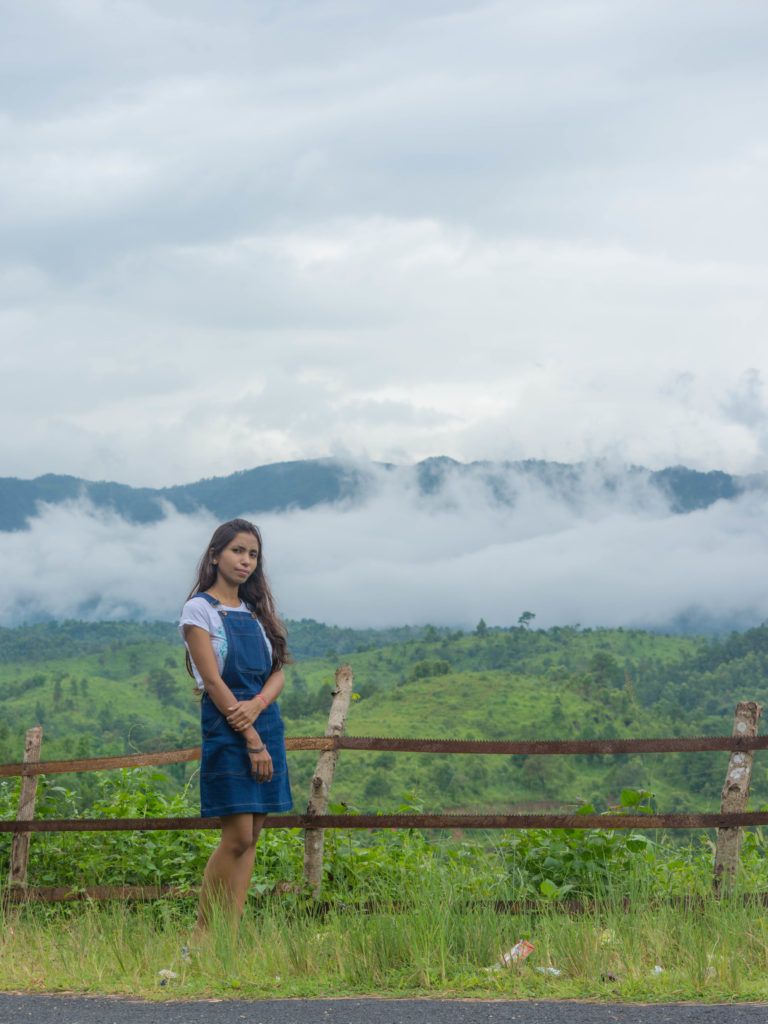 Rani To Mairang – Through the woods of Meghalaya
Apart from the fact that this route sees almost no traffic, the ascent on this route is very steep. Actually, I found the terrain in this part of Meghalaya to be very much like parts of Arunachal Pradesh. Literally standing above the clouds was an experience I have never had on my way from Guwahati to Shillong.
We took multiple stops to take – in the gorgeous views all around and at times, capture them. There were small villages en route at one of which we stopped to grab some snacks and toffies. The plan was to have a late lunch at Mairang. 
Lunch at Mairang
This lovely road accompanied us up to Mairang. From there on, it's a fantastic highway that connects Shillong with Nongstoin and beyond. If you take a right from Mairang, as you leave the town and get on the highway, you will be on the road going towards Mairang. We took a left and headed towards Shillong. The road, to put it simply, is an absolute joy to drive. It's in fact even better than the Guwahati – Shillong stretch.
We did not make many stops after that. Actually, we made none, until we were stuck in one of the shittiest traffic jams ever. The traffic-jam started from somewhere near Myllem and it took us around 2.5 hours to reach our stay from there, a distance of around 15 kilometers.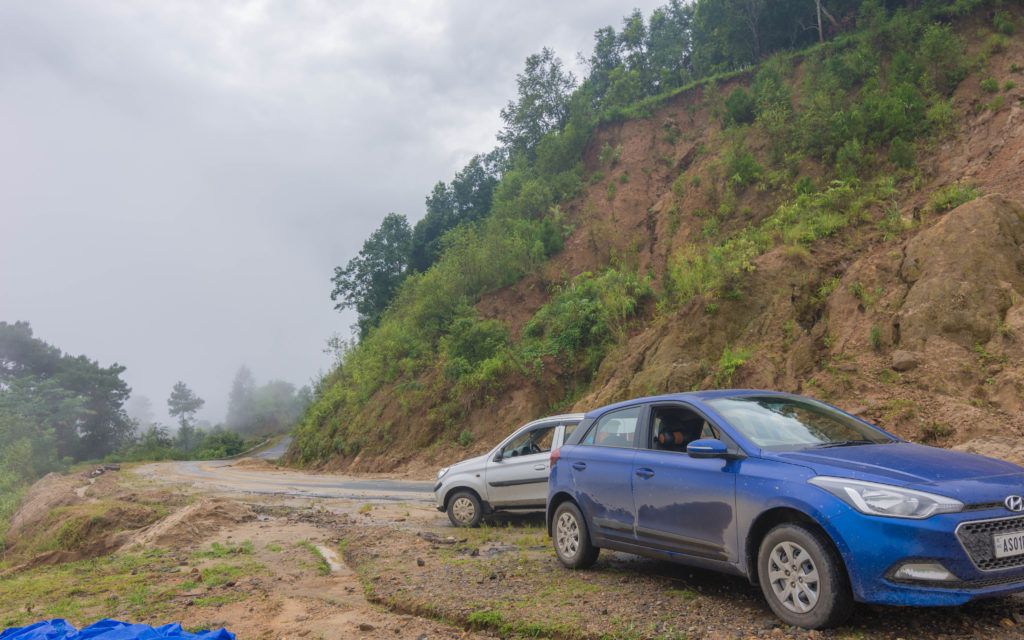 This route is definitely not something I am going to take every time I am heading towards Shillong, for it is slower and longer. But for the times when I just need to relax, I have one more route that I can take;-).
Do you enjoy taking lesser-known paths? Have you taken any recently?