It has already been close to an hour since I started walking from Basar, a small town in the West Siang Lepa Rada district of Arunachal Pradesh. I had come here to attend Mopin Festival in Basar – the annual harvest festival of the native Adi Galo tribe. Had I been driving or riding, I would have been overjoyed to be cruising on this wonderful highway, it is super smooth. Today, however, I am walking and the highway, with heavily forested hills on both sides and with darkness setting in, is seeming rather eerie. To add to my apprehensions, there is no soul around save for Anuj – another backpacker from Mumbai who is walking with me to Bame (a small village of Basar town), which neither of us knows how far it is.
When we started from Basar, we were told that the state Transport's bus that comes around mid-night, stops at Bame, which is kind of a tri-junction where the road from Basar and the road from Aalo meet and become one single road leading to Daporizo, my destination for the night. The shops in Basar down their shutters by 8-9 PM so, we were told that it would make more sense if we wait for the bus at Bame as the dhabas there remain open till much late in the night (the truth, however, was totally different). We were told that the distance between Basar and Bame was not more than 3kms. We started our relaxed walk, expecting to reach Bame before it was dark.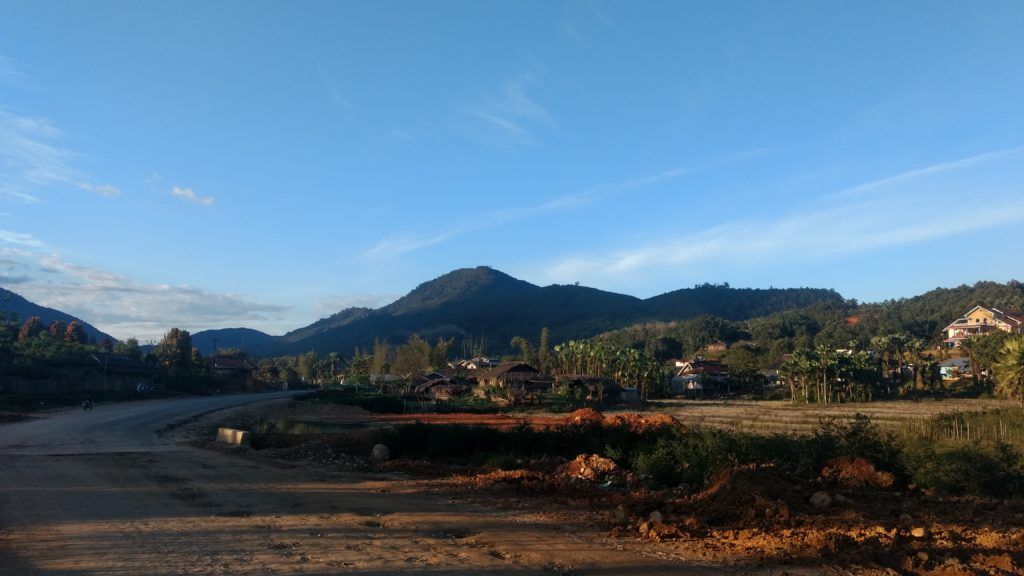 Mopin Festival in Basar, Arunachal Pradesh
With no sign of being near Bame (or anywhere for that matter), we have started looking for a lift. Sadly though, there are no vehicles coming from Basar side who can give us a lift. The only occasional vehicles crossing us are the ones coming from the opposite direction, with drunk boys and girls, seemingly having a party inside the vehicles. They are all heading to Basar to celebrate Mopin. With the daylight starting to fade, I feel a little worried now. I do not want to be walking down this lonely road with when it's dark, more so when it's a festival night and almost everyone is in an inebriated state. Perhaps not cross-checking the distance between Basar and Bame when we started was a mistake on my part.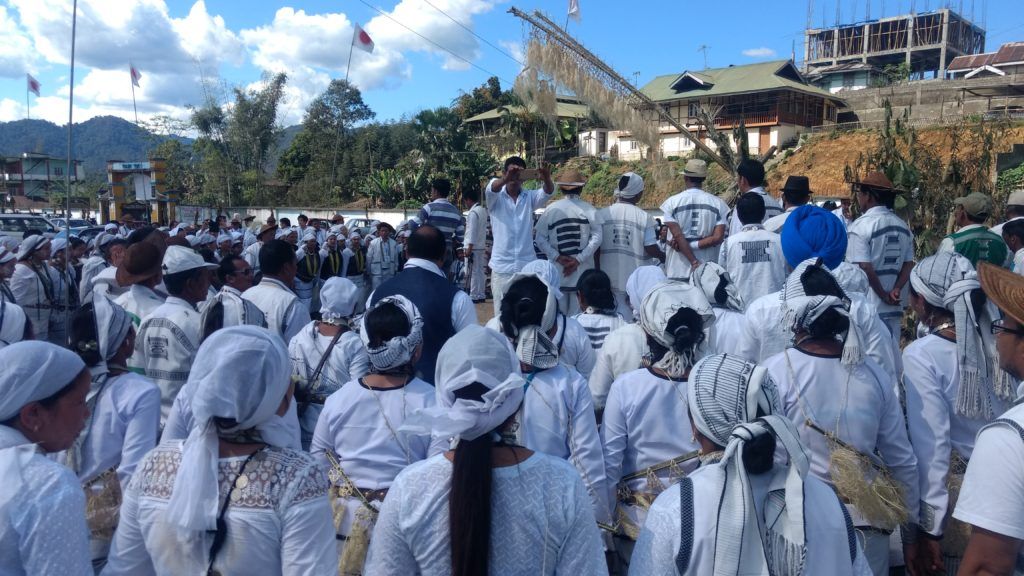 Backpacking in Arunachal Pradesh – The Unexpected Hitchhike
Until today morning, I had not even thought about hitchhiking but as the sun started to go down, hitching a ride seems the only option to reach Bame. And we get one just when we really need it, in the form of a mini-truck carrying cattle. We signal, he stops, we hop-in and in no time we are on our way to Bame. The driver tells us Bame is still ~6 kilometers from where we are! The road crosses through some really lonely stretches and a couple of small villages. An encounter with drunk people post sundown here would have been just a matter of time had we been left with no option but to walk the entire stretch.
At Bame and Alone
The reports at the dhabaas about the bus are not welcome. The bus has not come since the last two nights and no one is sure if it will come tonight. Also, the dhabaas will close by 8.30 or so. It is already past 6 in the evening and is all dark and silent. The place literally feels between nowhere. Tall trees on all sides cast long shadows on each other and make the surrounding feel darker than it actually is. The two dhabaas and a govt. quarter opposite to them are the only signs of human life here and the snaking road seems to be the only connection to the outside world.
There is no network in any of my mobile phones and the only people around me are a couple of girls busy lighting the dhaba's kitchen and a man in his fifties, ambling around with a rifle on his shoulder. The other backpacker in the meantime has changed his mind and hopped-on to a cab heading to Aalo. I am all alone and in between nowhere and I am not even sure whether the bus will come tonight.
The confusion
The guy with the gun suggested me to walk a little ahead, beyond the next bend of the road as that is the dhaba where the trucks generally stop and so, that is where I am. The plan now is to take a lift on any truck heading towards Daporizo, if the bus does not show up. The playful lady – the owner of thatched dhaba tells me the same thing about the bus, it hasn't come since the last two nights and there is no guarantee that it will come tonight. And to add to that, there are hardly any trucks heading towards Daporizo, all thanks to the merry-making around Mopin.
The situation, in short, is quite confusing. I cannot go towards Daporizo as there are no vehicles and I cannot go back to Basar because there is no way I am going to walk that far alone and in the dark. The only way out, wait at the dhaba in case any truck shows up and is ready to take me.
The Help
Just when I am about to settle down and wait for a truck or the bus shows-up, a guy sitting by the fire gets up and tells me; 'even if you get a truck, it might not be the safest thing to do as all the drivers will be drunk today. You should go back to Basar.' Somewhere inside me, I too want the same. The only problem, however, is going back to Basar. Suddenly, there is network in one of my phones so I talk to someone I know and is from Arunachal. He too, suggests me to go back to Basar and refers me a place to stay for the night.
I have decided to try and hitch a ride back to Basar. I am back at the first dhaba at Bame point, looking for a ride. A lot of things are running in my mind when I notice a familiar face on a scooter come in my direction. It is the same guy from the other dhaba who had suggested me to return to Basar for the night. He knew that it would be tough for me to get a ride back, at this time of the night, he had come to drop me to my accommodation on his scooty.
He knew that it would be tough for me to get a ride back, at this time of the night, he had come to drop me to my accommodation on his scooty.
I thank him and tell him that I will get a ride back and he need not take the trouble of dropping me back but he will have none of it.
And so, a twenty-minute ride later we were at the guest-house I was supposed to be. He left only after ensuring that I have found accommodation there and with a promise from me that I will give him a call if I had any issues, irrespective of the time.
Looking back, I couldn't have been luckier. Had he not helped me come back to Basar that night and find my stay, I am sure I would have trouble finding a safe place to sleep.
Have you found yourself in a similar situation and have found locals go out of their way to help you?
PS.- All photos in this post are from the mobile and hence the low quality.