I have been to Tawang many times and in almost every season. The drive to Tawang is beautiful and for me, that alone is reason enough to drive to this lovely little town. So, it was only natural for me to pay a visit up there when the mountains leading to Tawang are covered with snow. This time around, I was joined by the wifey and a cousin brother who has come down for his post-matric vacations.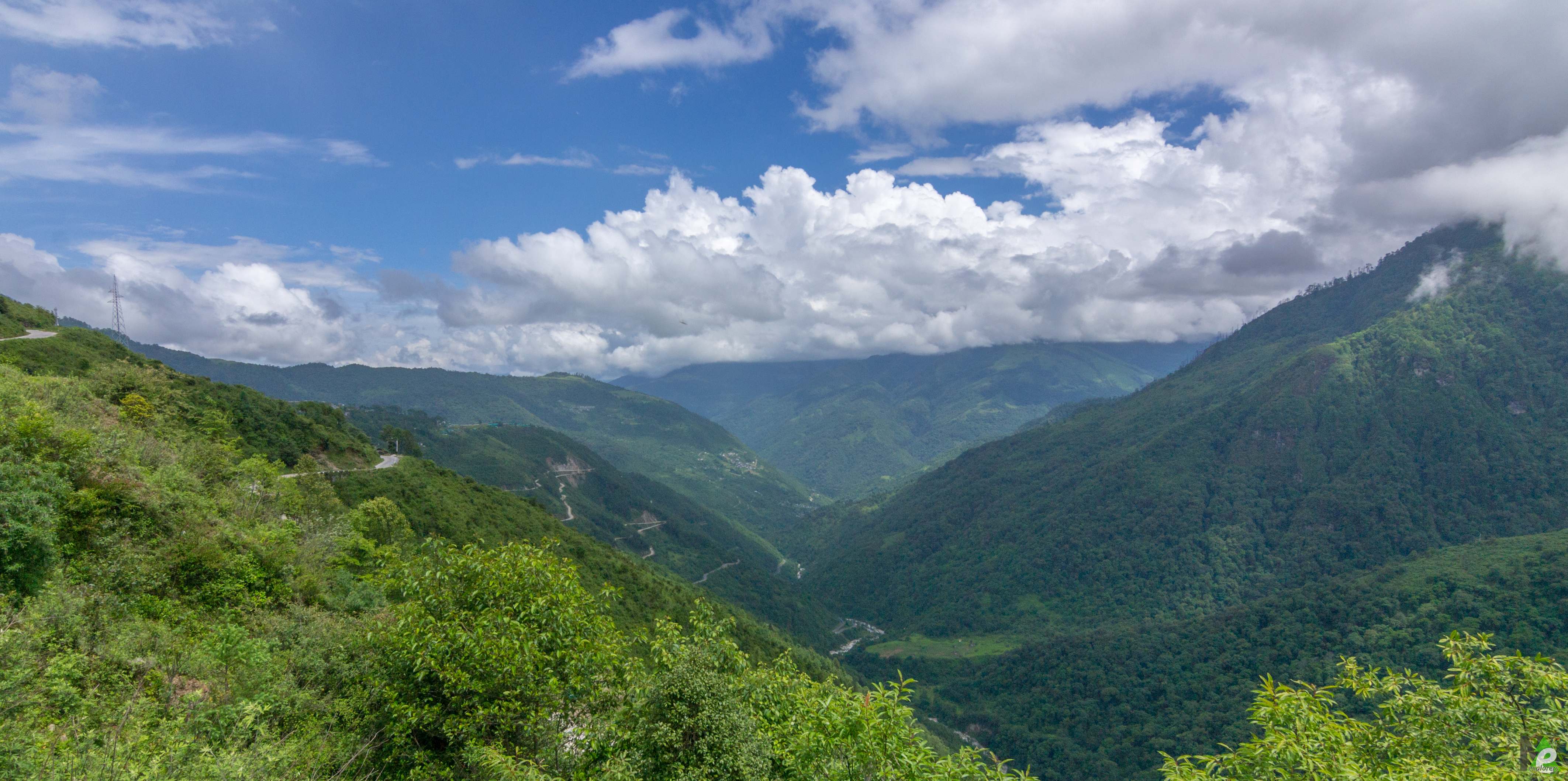 We started early, at around 5 or so. The new Guwahati-Kalaktang-Dirang road, even though new and in much better shape, does take a lot of time, thanks to its comparatively steep inclines as compared to the Bhalukpong route. The gorgeous views only add to the time taken.
Guwahati To Tawang via Kalatang
Thanks to the almost no traffic on this road and the smooth tarmac, it is an absolute joy to drive. There are a couple of small Tibetan villages on this route where one can have authentic Tibetan food. We stopped for lunch at one such place. When the food came, we realized we had ordered more than we can actually have!
Guwahati Tawang Road in Winters
We got our first glimpse of snow a couple of kilometers before the mighty Sela Pass, on day 2 of our journey. Last night we had stayed in one of my homestay partner's beautiful homestay in Dirang. We had a wonderful stay there and since Dirang to Tawang is not as long and time-consuming as Guwahati to Dirang, we chose to start at leisure.
Sela Pass under snow in Winters – White Gold All Around
The main reason for this trip was, snow! So, when we finally came across the first of the trip, we almost went crazy. To add to the excitement, out of nowhere, a snowfall started. That made driving even tougher but I was perfectly fine with it, as long as the snowfall continued. By the time we reached Sela, it was all white. And it was cold. Surprisingly, after more than a decade, I felt the effect of AMS which, to be honest, freaked me out a little. Being the only one who knows how to drive, I did not want to risk it so, left the pass after a quick Maggi and some laal-cha.
There were few tough stretches on the way and I was kind of worried if my low GC vehicle would make through these stretches without getting stuck. And thankfully we did, only to stop many more times to take in the vistas before reaching the small town of Jang for lunch. And then, to visit the Nuranang waterfall.
Nuranang Waterfall or Jang Waterfall – The Mighty One
After spending a good amount of time at the Jang falls and below it and going click crazy, we were still not ready to leave. But it had started to get dark and we had a long way to go. So, we started for Tawang again.
We spent a good few days on Tawang (more on that later) before starting our return journey to the boring plains. But not before spending some crazy time at the frozen Sela again. The Sela lake was at its most gorgeous ever, with just a very small part of it still unfrozen.
Now that the winters are on their way again, I cannot help but feel excited to take this road again. This time, however, I plan to leave the car behind and pick the bike. It's been a while I had been on something I can really call a ride,
Do you like snow? What's your favorite winter destination?